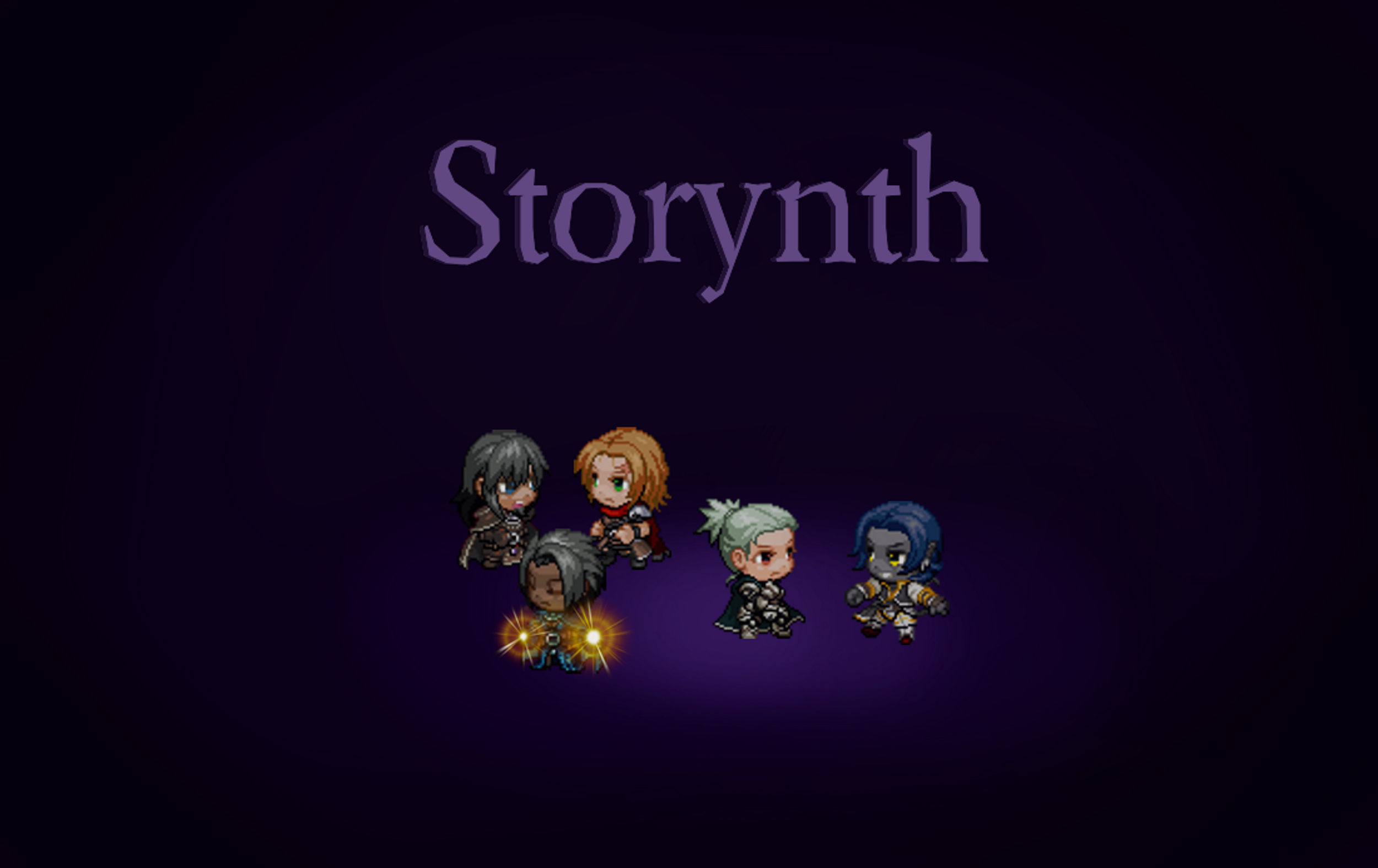 Storynth
Patch 1.0.2: Alternate Costumes!
---
Patch 1.0.2 is out now!
New Feature: Alternate Costumes
Alternate costumes are now available for all party members! They can be accessed after completing the main story by visiting the Trial By Combat tent in Lykoria. Stand in front of the wardrobe and select the character whose outfit you'd like to change!
Note: If it's your first time visiting the wardrobe, the Trial By Combat's operator will offer an explanation of its function. After he speaks, step away from the wardrobe and re-approach its tile to use it as normal.
Fixes & Tweaks
The color of Zorvus' hat is now consistent across all of its appearances.
A spacing error in the credits has been corrected.